Marketing Gloucester launches a new loyalty card for the city during the Residents' Weekend on Friday 31 March to Sunday 2 April. The GL Card is a contactless card, mobile app and website for local workers, residents and visitors; giving you opportunity to earn rewards and receive exclusive offers & deals from shops, eateries and attractions. Replacing the Residents' Card, the scheme encourages those living and working in Gloucester to support the city centre.
How does it work?
Anyone can use the GL Card, it's easy:
Pick up your free GL Card from Saturday 25 March and register it online via the web or mobile.

But you can register NOW and collect your card later.

Just scan your card or mobile phone app at your local Touchpoint kiosk to find offers near you.
When you see a deal you want, just touch it to print out a voucher.
Some retailers will use the GL Card as a loyalty card, so just show it to them when making a purchase.
How do I find participating retailers?
You can find retailers and offers by visiting a Touchpoint kiosk, visiting the GL Card website or by searching the GL Card App.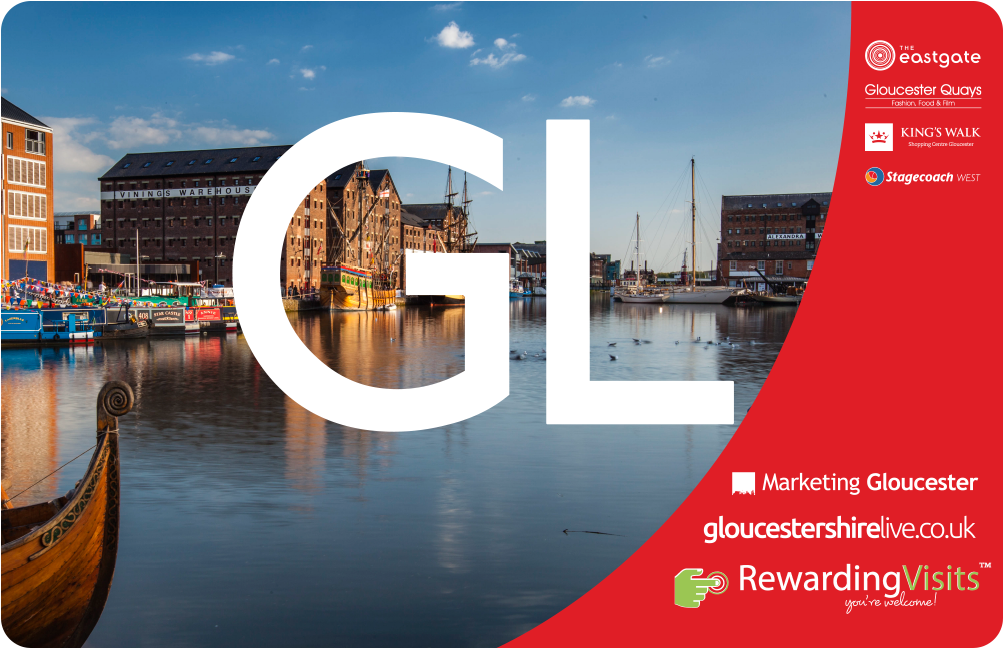 Where can I get a GL Card?
You can pick up your GL Card from Gloucester Tourist Information Centre and Gloucester Quays Customer Reception Desk.
Residents Weekend 2017
Enjoy over 100 special offers at attractions, stores and eateries. The Residents' Card will still be valid but up you can upgrade to the GL Card to enjoy all of the benefits. See all the offers at www.GLcard.co.uk